Episode 183 : Win 2 Million Gold Box Challenge!
---
Page 1 Page 2 Page 3 Page 4 Page 5
I announce that a Game Master has approved this event, so we can continue without worrying about someone trying to ruin all of our fun...or my fun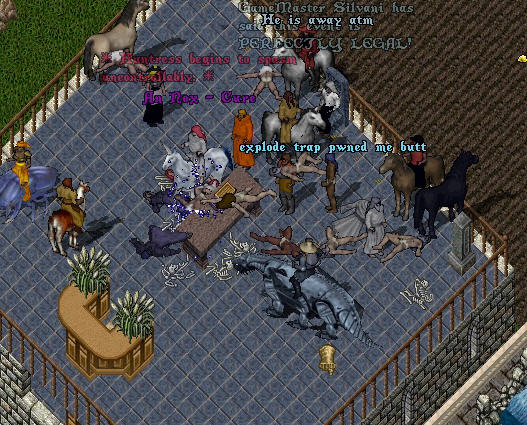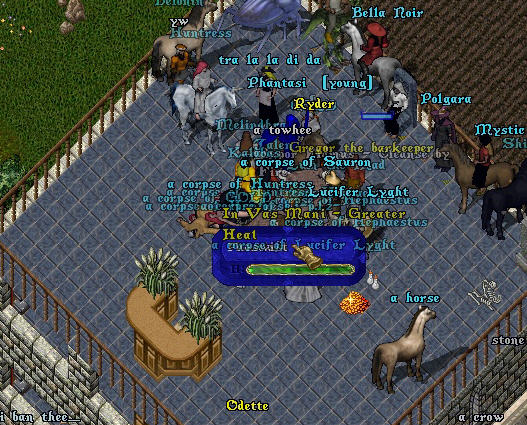 Sauron is surprising me, he has now returned in an impressive suit of armor and is actually
making progress! However, twice so far the boxes closed on him when he was more than halfway though!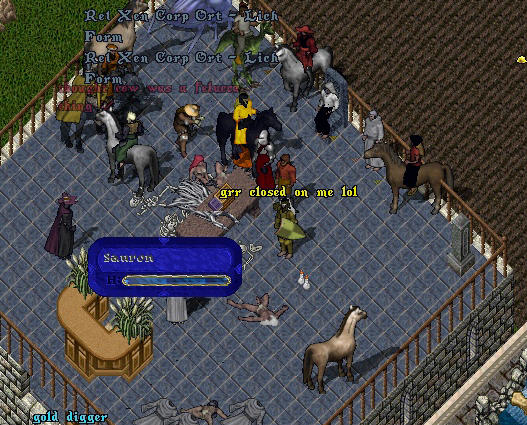 Just to make sure everthing still on plan, I decide to check the boat ONE more time
that the gold is there...that's when the one thing can go wrong - goes wrong...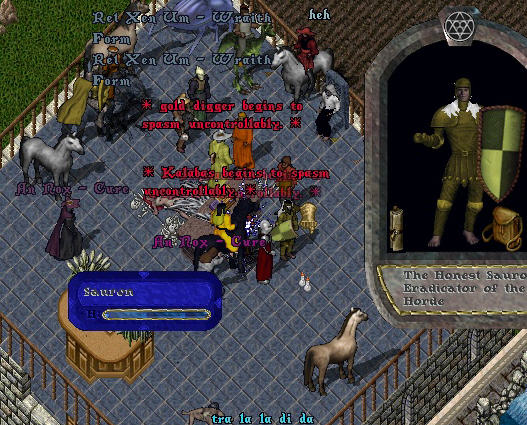 I don't recall back to my house and stay there, instead I "bounce back" to....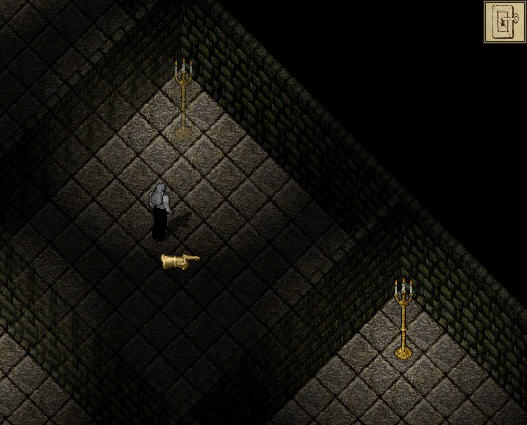 JAIL!
The Bounce Back Bug has gotten me. Since this is the last solid piece of ground I touched,
The computer just seems to think this is a ideal place to stick me. The event must go on, without me!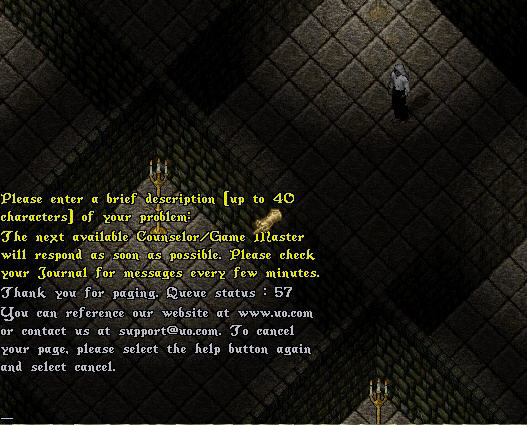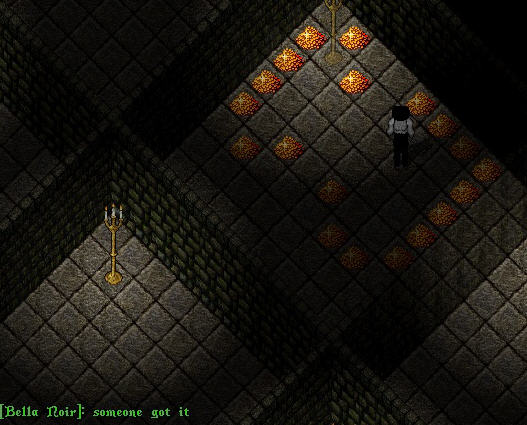 Bella Noir is in my Party, and said someone indeed has claimed the prize.
About 30 minutes pass, and I'm running out of things to do in Jail.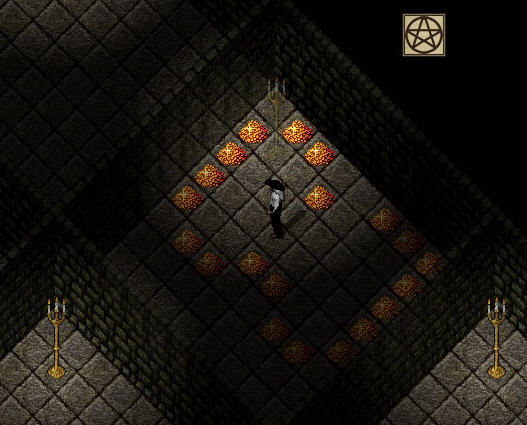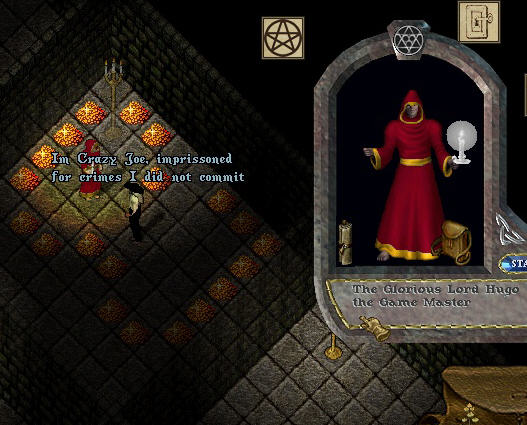 Finally, Huge shows up!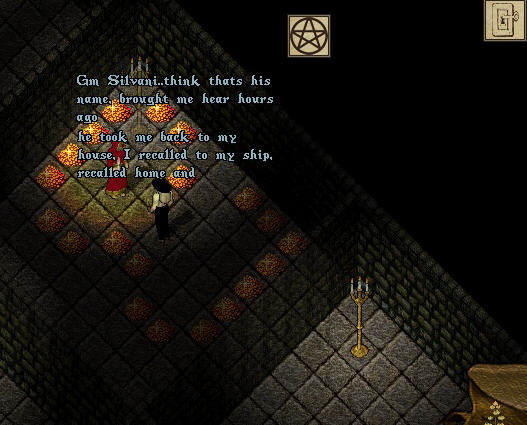 oops, I just saw Silvani was a lady! Sorry Silvani!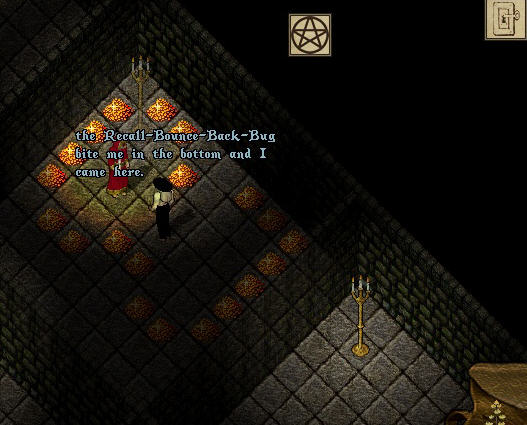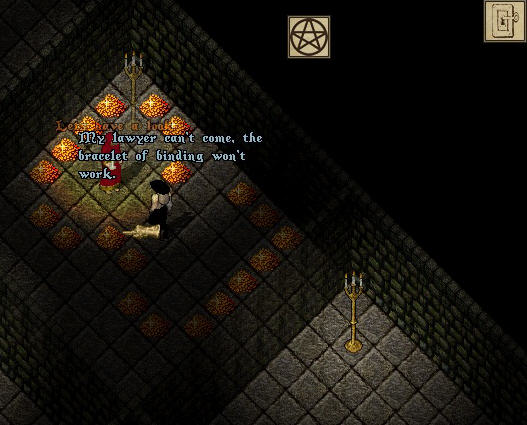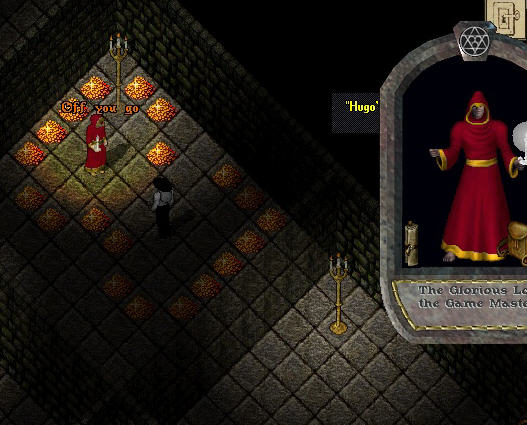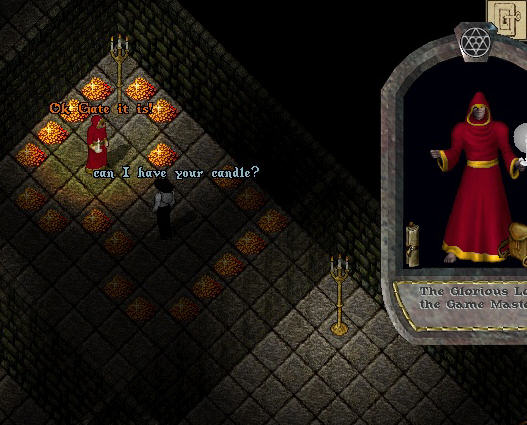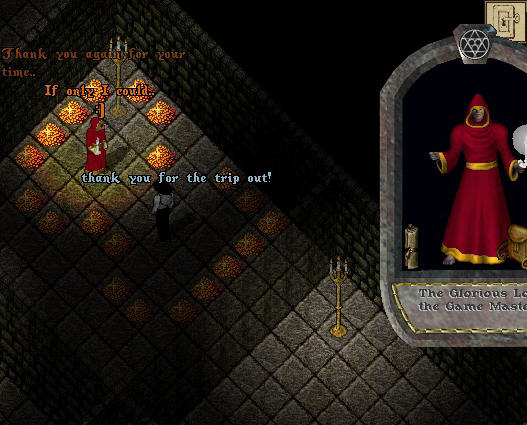 Aftermath :
Well, It was Sauron, who if you noticed, was there since the begining! He discovered that a good fire-resistance suit would lower the damage of the chest, and the most done was 94 pts, and his health was above that! He took the services of a healer there, and paid him a handsome amount to keep him healed while he quickly opened all 30 chest, and recalled to the boat to claim his prize. I regret not being able to get pictures of this, but it was good to know that there was more than one way to claim the prize!

So, lots of folks asked me 1.) Why did I do this 2.) Why in Trammel 3.) Why two million?
Answer : It was worth two milliion gold to kill so many people in Trammel.
That's it Folks!