3/29/01 - "Chaotic Jelly's Retirement Fund" Contest!
---
I loved my castle spot so much, I decide to return!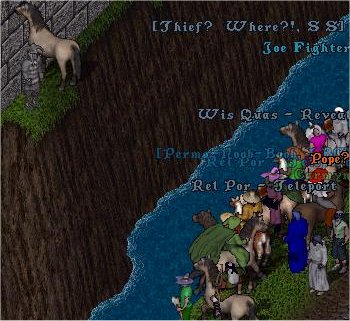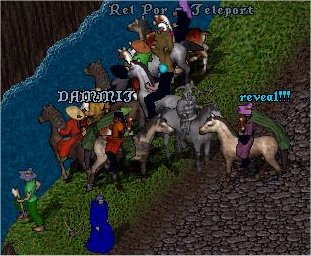 I Teleport hidden down with the spectators, and I'm
ready to use my disguise kit again to blend in, however they are already
onto me again! Wow! This Mob is getting smart and quick!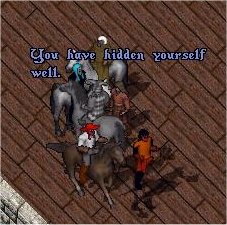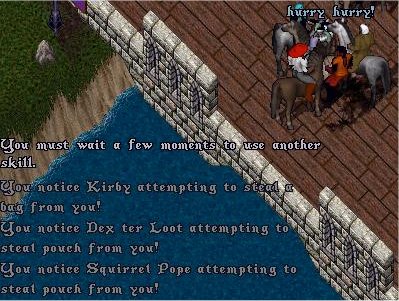 Y tu Carmyn?
Seems all my guild mates have turned on me!