3/29/01 - "Chaotic Jelly's Retirement Fund" Contest!
---
I hide under the Poor Pass for about five minutes, almost everyone thought I ran through and I'm no longer here, so they teleport over the mess or they run around. Very few still know where I am (Bixby I believe has tracking, he found me without fail all night! Someone sends word to me my exits are blocked, they laid down boxes that I can't see. However I still have a few charges left on my teleport rings! I run around town trying to find a place to elude them!
Talk about LUCK, there is some sort of quest going on in East Britian! There are literaly TONS of people
in here, so I run in and hide in the crowd.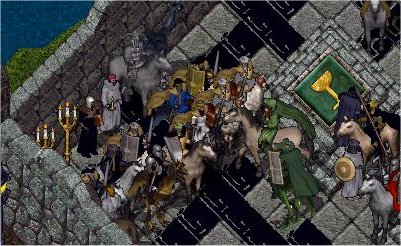 The thieves start to arrive, but now it's not so easy to find me!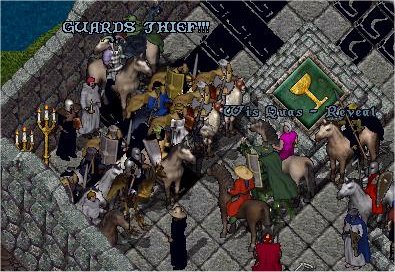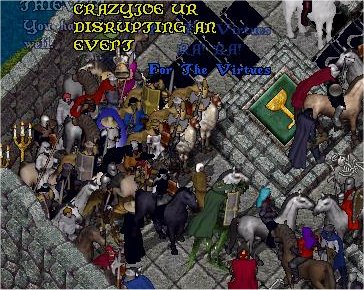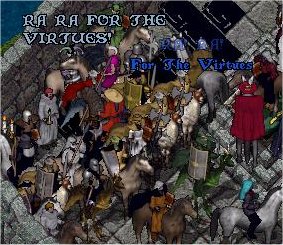 Some thief robbed someone other than me and gets whacked!
The thieves finally get next to me, and I teleport away to safety!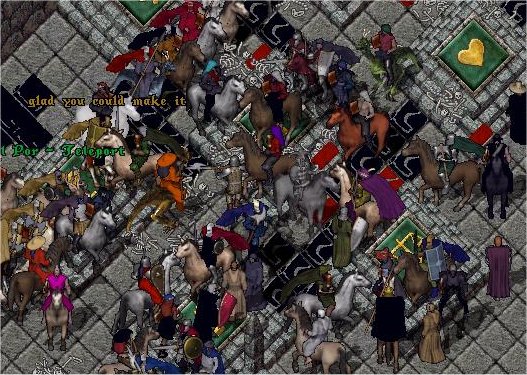 I am totally out of teleport rings, so this is my last stand.

Remember what my bag looked like 50 minutes ago? Here's
what we are down to.

Jack of Shadows Grabs the bag!!!!