3/29/01 - "Chaotic Jelly's Retirement Fund" Contest!
---
We left off with me "stuck" on a ledge at the castle!

Carmyn gets a lucky break and he makes it up there with me!
I wonder if Carmyn is after the check?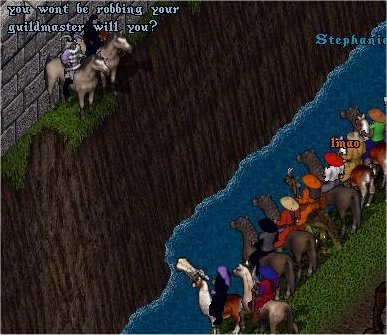 Someone attacks Carmyn so they can clear up that ONE tile
and Carmyn realizes he is Perma Gray! (or maybe I blurted it out?)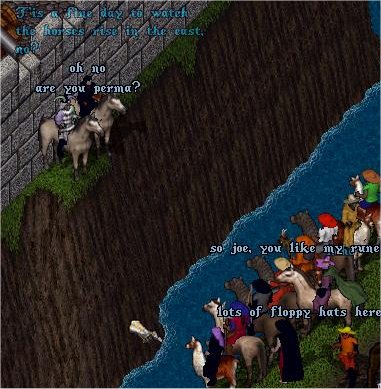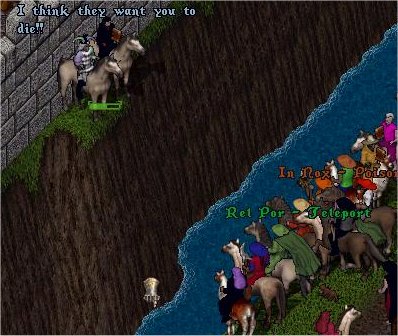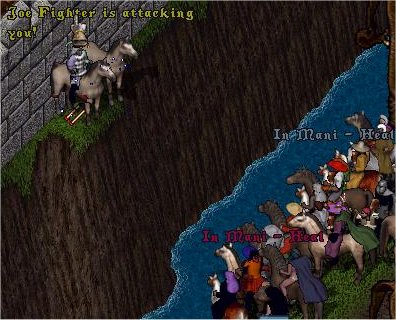 I am being attacked by three others, Poison spells and an archer.
Other contestants are quick to try and keep me alive, while I
now realize I forgot to bring my boots of Invisibility! I burn through
all my bandages and need to make a pit stop, I didn't expect Carmyn to
show up and want me to try and keep him alive!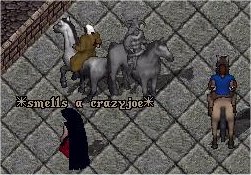 However, the only bank rune I have is the one right
across the moat, folks see me recall almost instantly.

I get to the ground and folks try to find me. Someone says it would be easier
if they all form a wall. I'm not a Bone Knight, so I'm totally confused.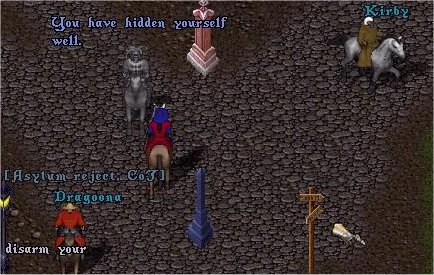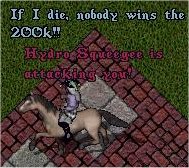 Hydro Squeegee is intent on killing me!
He cares not for 200k, only my head. Even though I will keep the 200k,
I do wish someone could steal it, so I elude him as best as possible.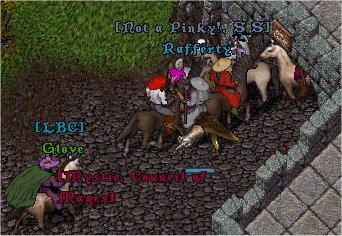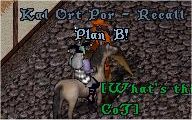 This guy really wants me dead !
Desperate times call for Desperate Measures!