Episode #43

More delays getting home!
Ahoy Landlubbers! Tonight I'm still trying to head home, and once again I'm distracted! The trip home has slowed down tremendously, because I've started fishing a bit on the side to get some nets, MIBs, or maps to get Crazy Joe to sell for me.
Well lo and behold, someone sailed right by me while fishing...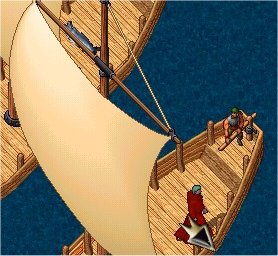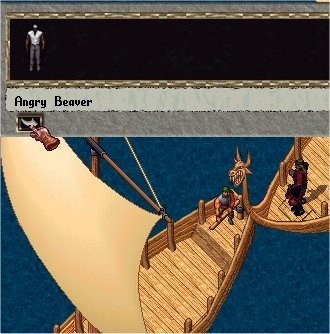 Angry Beaver isn't very keen, and tries to order his tillerman to depart! However,
it seems his Tillerman can't hear him while I cover his ears!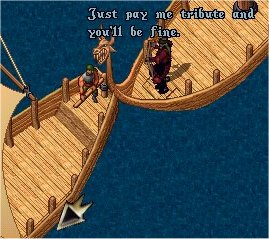 Angry Beavery has no interest in paying Tribute to Janks, and even tries hiding!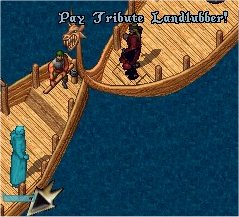 Nobody ever listens....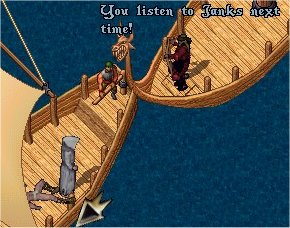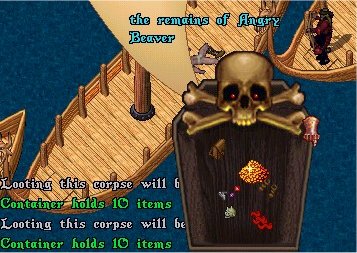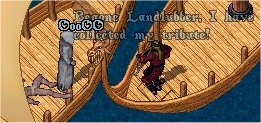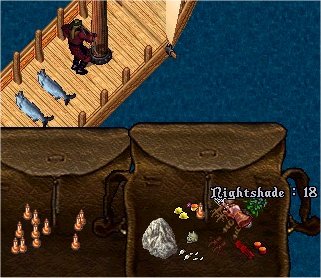 A few cures, reagents, and a piece of granite to sit on! YAR!
(and he didn't give Janks a murder count!)
---

Once again I'm fishing, and "Harley" rams by boat as I'm looting a MIB from a serpent that I fished up
on the way to fishing up another MIB!

HAR! What's this? His plank is unlocked!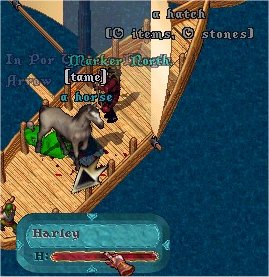 HAR! Unlocked and carrying the key!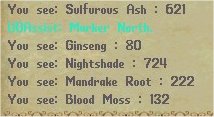 While looting an enormous amount of reagents from Harley's corpse, another landlubber in the
Sea Trance sails by, and must be in the Sea Trance because he didn't take notice to a boat
with corpses on it! If I wasn't so overloaded with Reagents and a boat key, I would have pursued him!

I sail the boat to land, and 'thought' the ghost was gone, since my old trick didn't show any ghost.
however, it seems Patch 14 now fixed that little trick! The ghost is still on his ship!ARG!

Well, not much to do but wait and watch counts decay...

Finally, he left!

Trust not strange gates!
---
I just arrived to the place to fish up that MIB, when I ran into someone...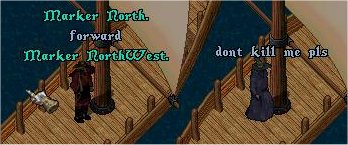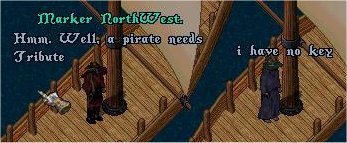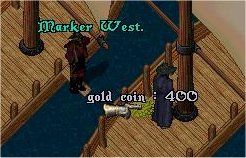 HAR! Finally someone that pays for their life, about time!
As soon as he left, I fished up a Level 3 chest where I was standing, with a vanquish bow, HAR!