Episode #35

More obiwan! I love this guy!
Ahoy! If you don't know who obiwan is, then you should read some of my older episodes. However if you know who he is, and since you see "More obiwan", you know what's happening here, doncha'?

I start off tonight...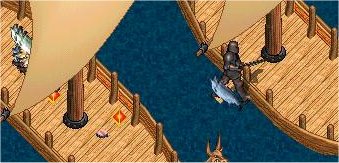 I am sailing alone, with my Janksian Broadcasting System active, and for
over one hour I don't see a single soul at sea, but I sail right by than none-other-than-.....
OBIWAN!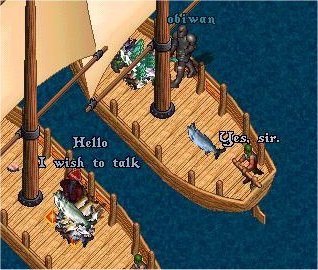 I decide I want to try again to strike up a conversation, but
he hears my footsteps upon my boat and takes off! I decide not to persue him,
for that would only lead to a futile chase and I may lose him. Instead, I sail off and make him
think he's totally safe from Ol' Captain Janks!

I get a few screens ahead of him, line up to him, and decide to use a sneak approach, hopeing
he's in that mild Sea Trance once again...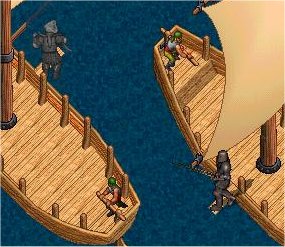 Sure enough, he's back to his normal business, and
he doesn't see me coming for him!

AHOY obiwan!

He finally wakes up from his Sea Trance, however
he is probably shocked to find typing "forward" & "turn around" wont get rid
of Captain Janks so easily!

At last he falls, and I start a lootin'!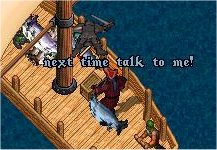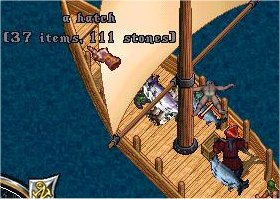 Hmmm.

HAR!
Total Haul :
13 MIBS
3 nets
14 level 1 maps