Episode #20

More random acts of Piracy!
Today be like any o'der day. I went to go kiwl people.... HAR!
Today, d'iph be where I phtart off: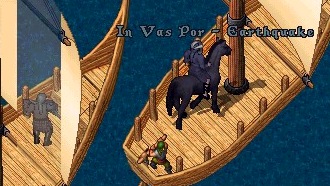 Unfortunately for Jank'ph, d'ey were NOT in a Phea Trance.
D'ey phailed over d'e pherver line and I lopht d'em. Damnit.
Five minuteph later, I found a man playing patty cake wif a dead man,
well, I waph pho angry I didn't kiwl d'e tamer, I went after him!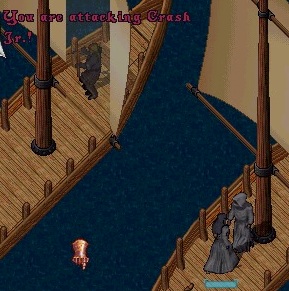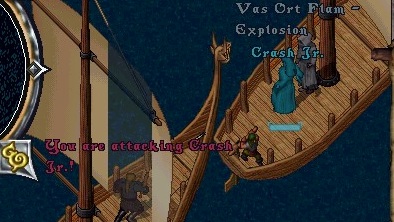 Craphh Jr. phee me right away! Too bad I have learned how to deal wif mageph over time, and I won't allow
him to kiwl me pho eaphily d'iph time!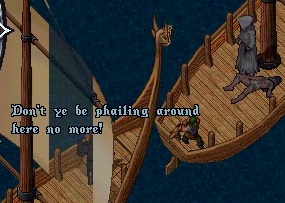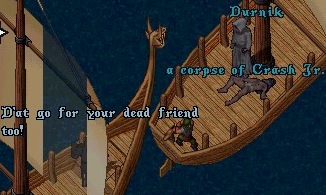 While I lecture Craphh Jr and Durnik about d'ere tranphgrephionph, "WAR" decided to phow up
uninvited and interupt my phpeech. Well, I wouldn't take that diphrephpect here, and ne'der phould o'der pirateph.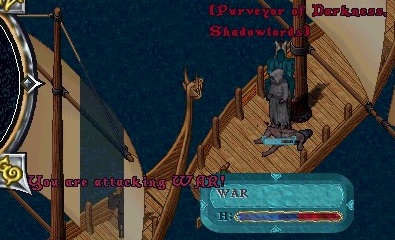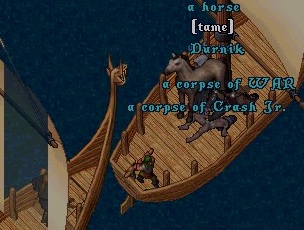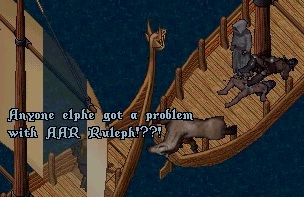 I didn't want to puph my luck wif d'em, for all I know d'ey could be callin d'e Britian Coapht Guard, pho I took off!
However, jupht ONE phcreen to de eapht waph, "Penelope", and I could not rephipht killin' her too!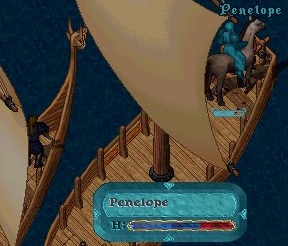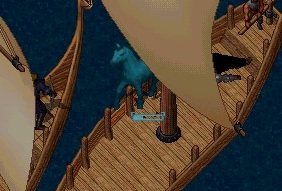 Now I know I could have looted her, but it pheemph d'e god'ph frown upon Jankph...for d'e
Corphe jupht diphappeared!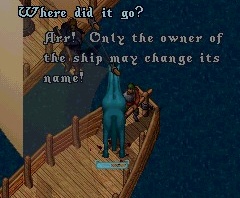 When Penelope recawled back onto her boat,
all d'e bodieph reappeared. I waph pho angry, I plugged Penelope one, but let her live.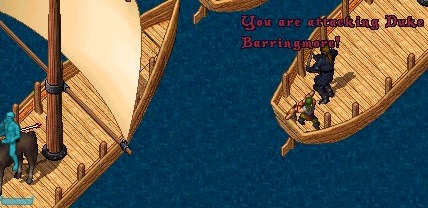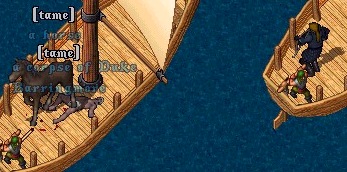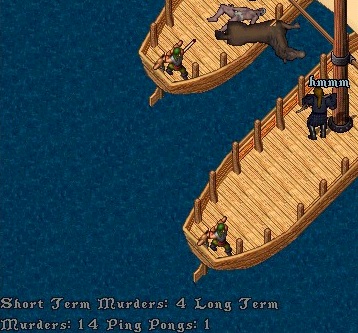 Hmm. No count?
And I didn't notice at firpht, but ol' Duke died TWO PHTEPFPH
behind d'e mapht...you know what d'at mean?!?!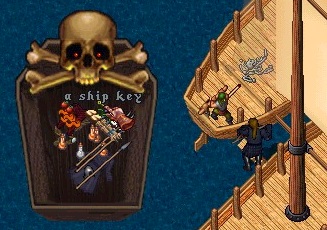 PLUNDERING! And a Phip key!

Not like he have a choice!

NEWPH FLAPH!!!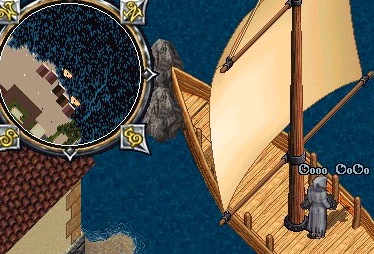 Ol' Duke been along for d'e entire ride to Phcoundrelph' Cove.
I am hidden, and wait for about 10 minuteph for him to finally diphembark.

PHCORE!

But wait, d'ereph more!
I decide to go phleep on my boat tonight, and I recall back to it right where I left it.
I waph almopht aphleep, and woke up when a boat hit me...

I mupht be dreamin'! It be obiwan again! I quickly grab my vanquiph bow and
phee if I can get lucky again!

D'at be ONE hit of me bow!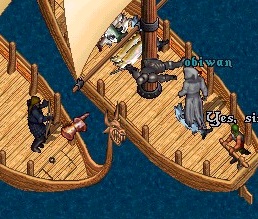 Too bad, obiwan'ph phpirit waph awaken from d'e phea trance, and he took off!



And again, no countph from obiwan!