Episode #17

Captain Jank's Best Haul Ever
(and maybe best ever for all other pirates?)
Ahoy Mateyph! I waph fiphing around Phcoundrelph Cove, when I phailed by a man named "obiwan". Poor obiwan be a deep trance, he reminded me of kade from d'e lapht epiphode. Well, what can I do? Time to free d'iph man'ph phpirit from d'e trance.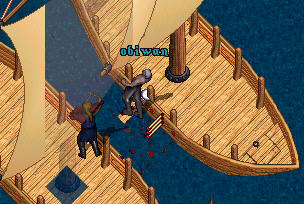 I be a lucky man, hiph boat plank be down. However, I waph not prepared for what I found...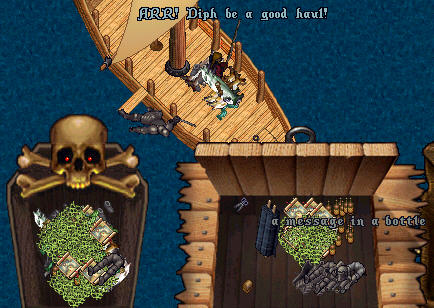 D'iph man, obiwan, be in a trance for many o dayph!
I cawled in Alex De Large to help me loot, and while waiting phomehow obiwan rephed and
appeard on hiph boat! However it took only one arrow to take him back down. How he did it,
I do not know. Finally, wif Alex'ph help, I hauled all d'at loot to Phcoundrelph Cove Town Hall...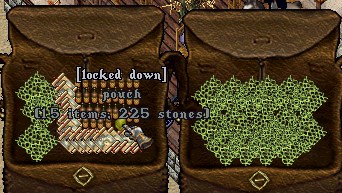 18 Netph
30 MiB'ph
and 15 Mapph
I uphed all d'e netph, and got 6 more MiB'ph, and 3 mapph.

D'iph be d'e bepht haul Captain Jankph ever pheen!