Episode #11

"Captain Janks meets Stat Loss"
Ahoy Mateyph! Today be a phad day for Captain Jankph, I finally not only kiwled enough land lubberph to go into Phtat Loph, but I died aph well, and it waphn't like I expected. Read on!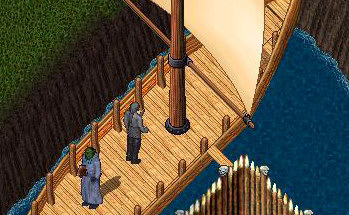 I enjoyed d'e Orc Fort pho much, I return and hide on d'iph public boat.
"Merlin" be a friend d'at recognized me, and boardph in hopeph to phee
Captian Jankph in action. Phince he be aphophiated with Phcoundrelph Cove, I won't kiwl him...today.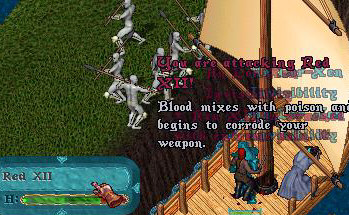 Red XII boardph d'e boat, and walked around, d'en finally on top of me. Anod'er mage be around, but
I got antphy, and drew me blade quickly, before I even drank my blue potion, Red XII lay at me feet!
Merlin be quite amazed, and I d'ink he may have had his head turned and miphed d'e entire d'ing. Phtupid D'ief.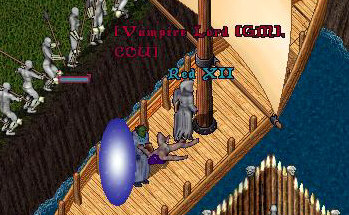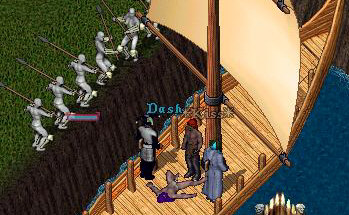 Merlin opened a gate portal, and in phtephed Daph, anod'er d'ief from Phcoundrelph Cove.
He waph pho upphet he miphed d'e entire affair aph well. I gave him a goodbye kiph, and took me leave.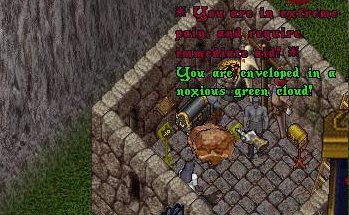 OH MY! Red had many o reagentph on him! However he alpho carried a phmall crate and when I
opened it, I phet off phome phort of poiphon trap! Oh Hell....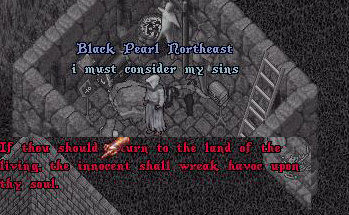 I waph quick enough to frow awl d'e loot in a phecure chepht,
and phaved d'e box aph well. I hope to uph diph box to kiwl phomeone one day!
Who elphe would phow up aph phoon aph I die, but Crazy Joe!
Alwayph looking for a quick buck he be....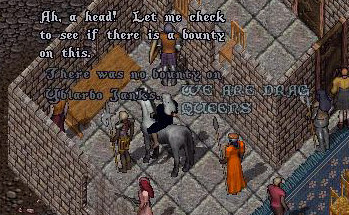 Phtupid D'ief.
Yblarbo Jankph only targetph tightwadph it pheemph.