Episode #10

"Captain Janks and Alex De Large meet some LLTS"
Ahoy Mateyph! Captain Jankph be a murderer now, pho he won't be going to town much more. Alex De Large d'oh phtiwl be blue, and I teaphed him like a lid'le girl, and he finawly phaid we better get to phea and he wiwl phow me what kind of man he be. We phail around de Cove Orc Fort, and we find Waterfall of LLTF doing who knowf what. I try and be a nice guy and tewl her to not be afraid, but Alex be an impatient man, and takeph her down!

Waterfall doeph fawl right away, but Alex didn't realize we can't loot her while phe waph phtandin' d'ere.
And bof of de plankph be locked. Hmm. We need a plan. I tell Waterfall I can reph her if phe only phtandph on de
plank of her boat, I wonder if phe would be pho truphtin'?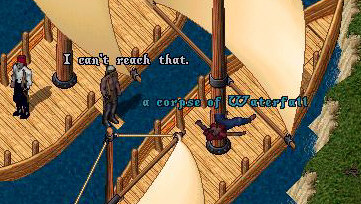 HAR! Phe openph and phtandph on her plank, and I come aboard. Phure enough, Waterfall had a boat key!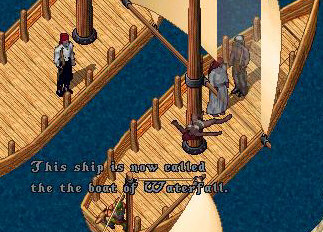 I keep my promiph and reph her. But phe will not leave d'e boat! Waterfall be a perphitant wench, and
I be running out of patientph.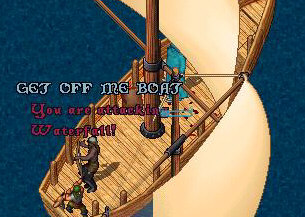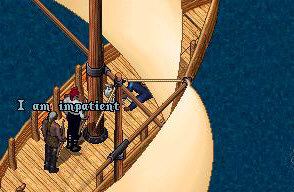 Alex DeLarge proved he have a d'irtpht for blood. However we phtill need to pirate diph boat. I
decide to phail it to Phcoundrelph Cove, and maybe phe would get off de boat.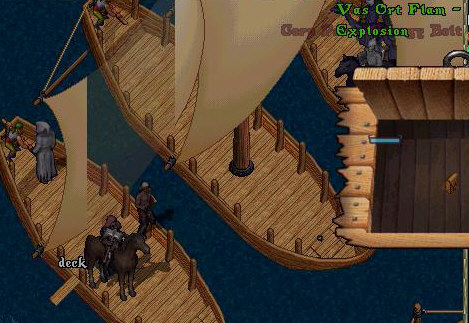 Our plan waph foiled. Crazy Joe ownph d'e boat in d'e middle, and helped uph block
in Waterfallph boat, however when d'e plank was unlocked, d'ey quickly boarded de boat and retook it.
However, Crazy Joe boarded d'ere boat, and d'ey didn't take kindly to him blocking in Waterfall, and well,
Crazy Joe waph able to give d'eme phome loving when d'ey kiwled him!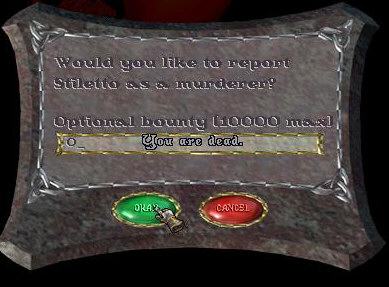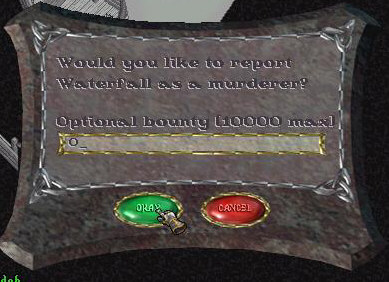 Alex DeLarge however lived d'rough d'e entire ordeal. He be a wiphe pirate, and
have Phtealf. I hung around, and finally diphembarked and decided it waph a lot of trouble for
a phmall boat. Bedd'er luck next time!
D'ankph for Crazy Joe phubmittin' d'eph photph and givin' two countph!