Episode #1

"Captain Janks Pirates a Boat!
Ahoy Mateys! Captain Janks be havin' a wee bit trouble gettin' establised upon returning to civilization, and Crazy Joe de thief has been funding my expensive habits of macro'in an' trainin'. Well, I convinced the thief to let me use his private boat for fishin', and I hatched a plan! I ICQd de thief and told him his boat was IDOC and needed refreshing. What do you know, he fell for it!

I was eating fishsteaks at de time, which is why
I was able to pronounce de letter S. My second goal in life
will to be get enough gold to buy a nice silver pro'dedic tounge.

ARR! De stuid thief fell for me plan!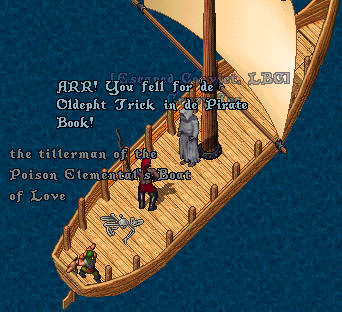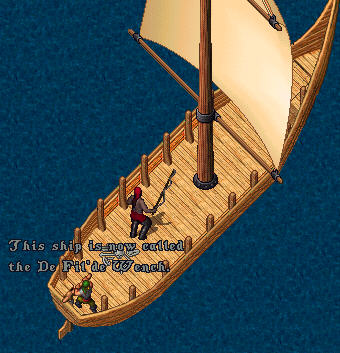 He finally come back, after I refresh de boat. What Joe don't know
is I only got 79 Healing, he won't be ressing any time soon!!
Avast, what be this? I'm on de boat of his Poison Elemental!
Not no more! De Stupid Tillerman even named the boat with my lisp. DAMN HIM!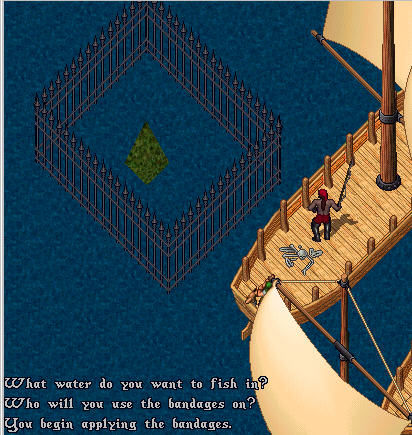 I wish I could drop him off here!