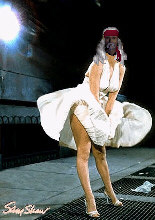 Crazy Joe goes looking for Love!
Well folks, this is the first NON Ultima Online related episode ever. I was checking out a webpage that deals with High School Alumni, and in the bottom right hand corner was a dating service quickie search engine. Well, I can't help but wonder if there is a special someone out there for Crazy Joe!

Don't ask me why, but smelly women turn me on!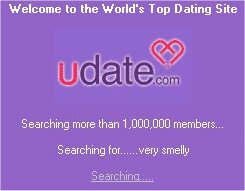 Oh boy, and the search engine goes through over 1,000,000 members to find....

Wow! It's amazing to think such a gorgeous woman is Very Smelly!
Ok, there are 1,000,000 members to go through, so I think of another critera..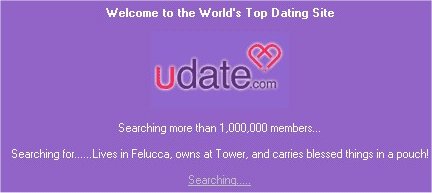 I want a rich woman that can also make me rich....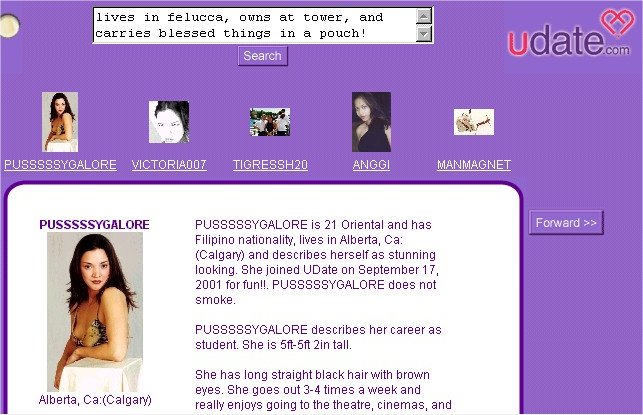 WOW! Not only is she smelly, but she's rich and not Thief-Savy!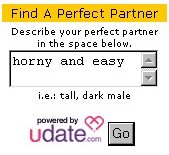 Ok, every thief loves to have sex, and I'm no different.....lets see what we get...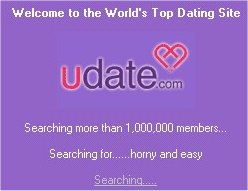 Oh boy, this is so exciting....

PussssssyGalore came in #4, it shows she has SOME standards!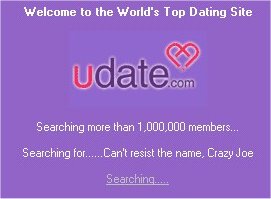 The moment of truth.....

SCORE!
Can anyone give me directions to Alberta? And perhaps a name of a great perfume, and a great local bar?
anyone notice the example shows that I should have specifed Male or Female, yet I didn't and got all females?