Checkmate, the hesitant Pirate.
---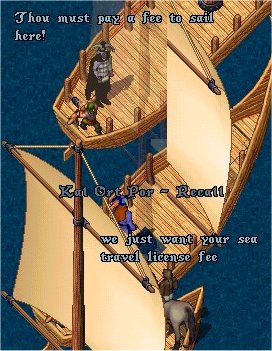 I am raising meditation at sea, and CheckMate stops by when I tell him I found someone in the Trance.
We sit and contemplate Koja's fate, and Checkmate picks his nose while thinking what should be done.
After a few minutes of thinking, I give up on him and decide that Koja has had more than enough time to wake up from the Trance!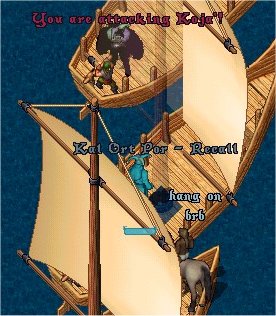 Now Check realizes I'm not gonna wait...let see if he helps out at least....

What a guy, he loots for me and the tillerman even see's how useless he was!

(J/K Checkmate!)