Episode 177 : I'm feeling...ANGRY!
---
Age of Shadows is so bug ridden, it makes me and many players ANGRY! Well, only one thing to do
when you're angry...
Post on a few message boards, everyone create a newbie named "angry customer" and converge at Buc's Den Felucca!
(On a sad note, my initiation for this player run event was REMOVED from the UO.com Boards! No Fun!)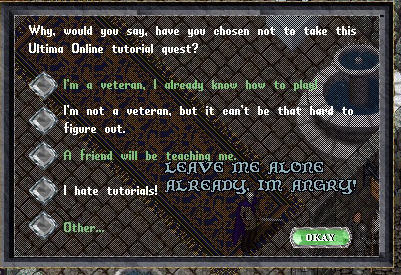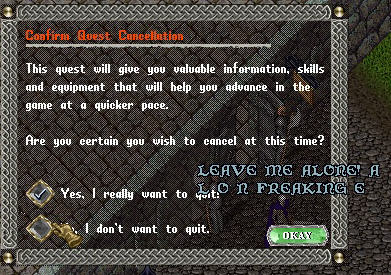 Seems a few angry customers are already here, but NefariuS is killing them left and right!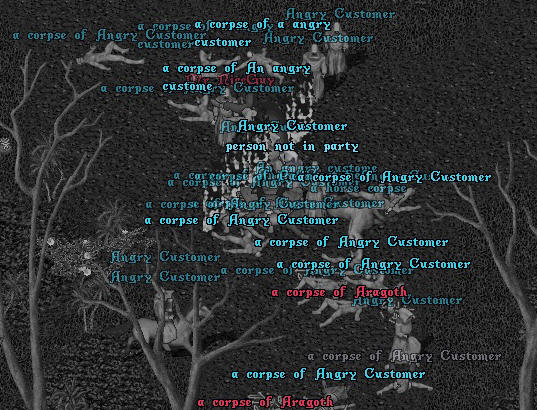 As more Angry customers arrive, their corpses grow in number!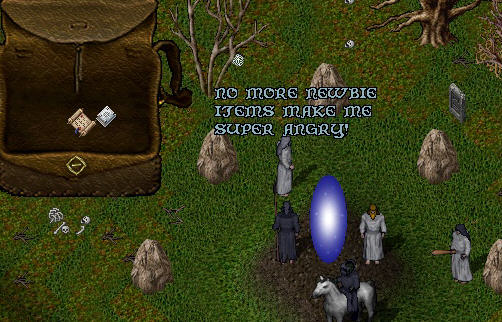 No more Newbie Items REALLY put a damper on our plans.

oh well, we got Personal Bless Deeds!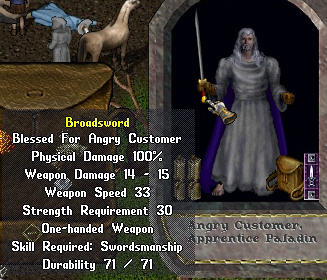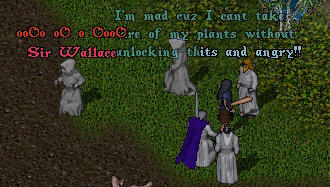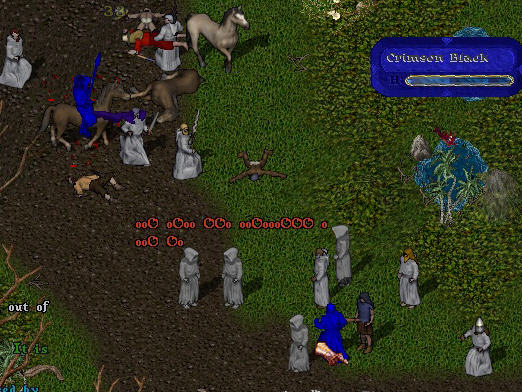 We slowly regain control of the Buc's Gate, and TRY to take down Crimson Black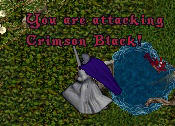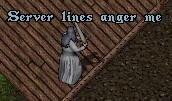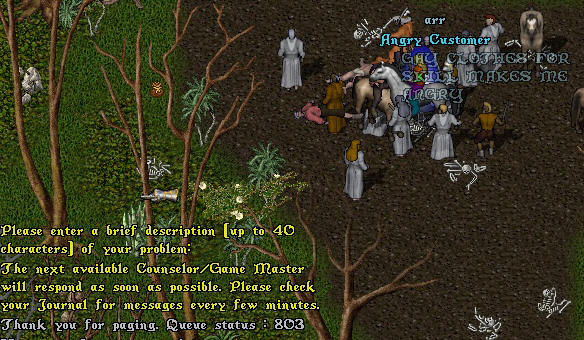 Paul Bunyon shows up and literally plows us Angry's down!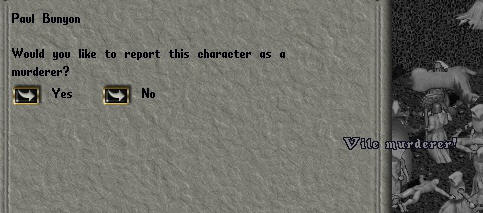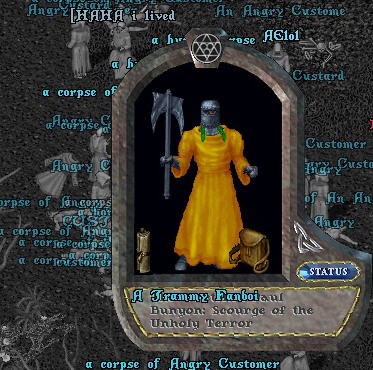 Yay!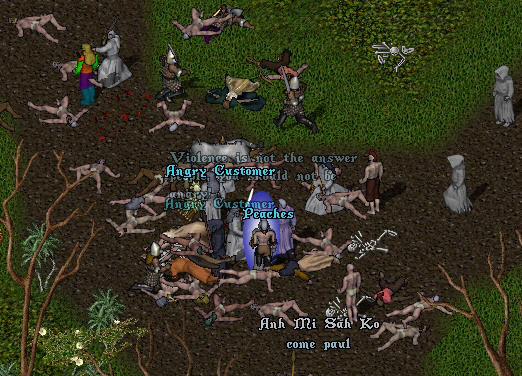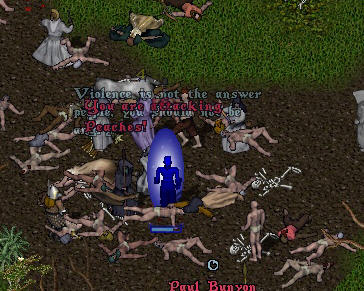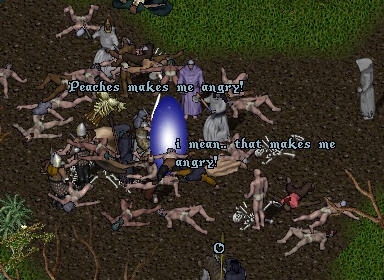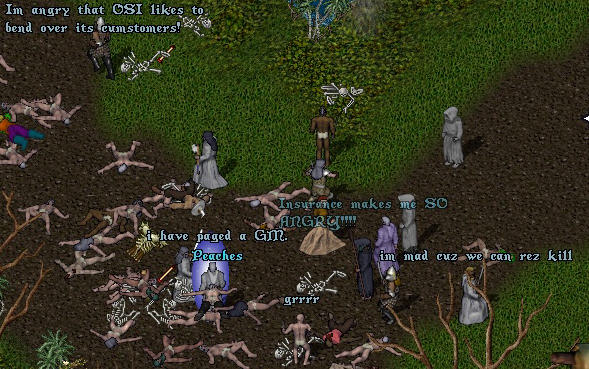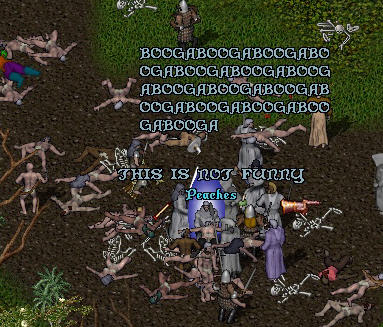 whoah, on that note, this night is over!