5/28/01 - Thomdril meets Crazy Joe
---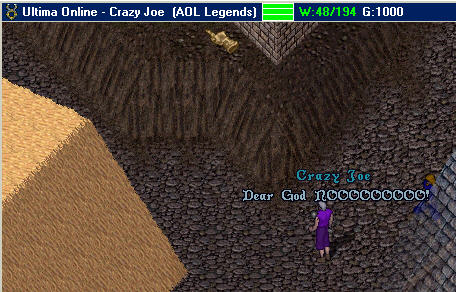 This is just scary to think they allow me on AOL Legends and I don't have AOL.
I had to share this with you.

Meet Thomdril. aka "Galad". That's right! Galad was banned a year ago,
however he made a bard-mage named Thomdril and stayed out of Trouble -
for awhile. He finally sold the account on Ebay, and here it is 3 months later that
I found the "new" Thomdril! I had to say Hello!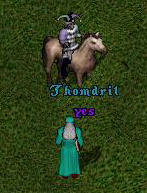 Let's see if our new Thomdril has Thief Protection!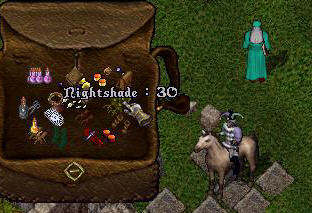 No, he does not.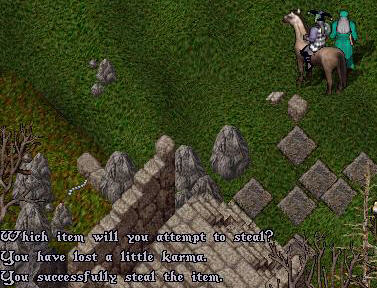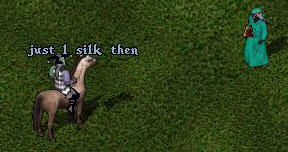 He starts to run away, however all I want now is silk so I may cast
Nightsight on myself, and he isn't being cooperative!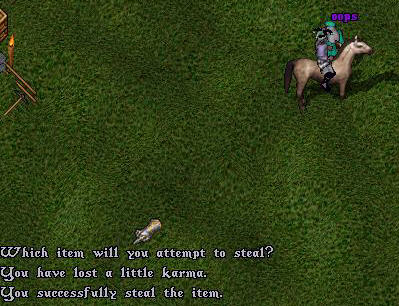 Welcome to Atlantic "New" Thomdril!