Why you shouldn't ever trust Crazy Joe with your account Info
---
ChaoticJelly leaves for a weekend, and gives me his account info in case I need to use his GM smith for any reason. Well, silly him thinks I'm not going to do anything 'Evil' eh?
I log out, and log in with his account info...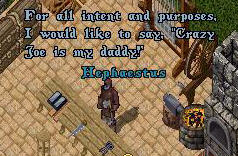 viola! I load up Jelly's Smith.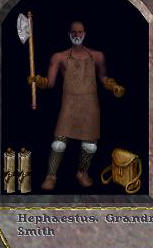 Before

After Part 1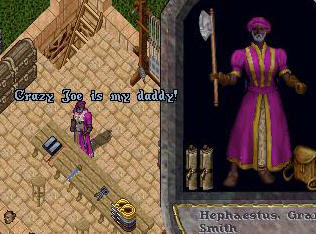 After part 2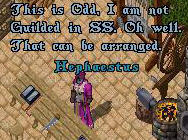 I notice he isn't guilded in S|S.
I ICQ Zip for a little Gate Travel Assistance.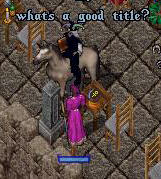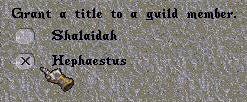 Jelly hates 'Keke'. Well, good.
That made a guild title really easy to think up.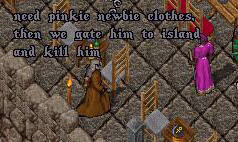 And you thought I wasn't safe with his account??
hell, I'll never trust Zip to mine!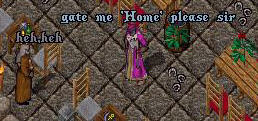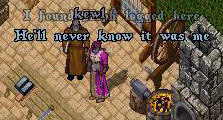 KEKE Jelly!