CrazyJoe goes Bard Looting - Part 2
---

I recall to the bank and the naked guy is claiming to have paged a GM.
I stick around to see why.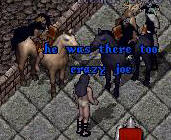 WTF? goes through my head.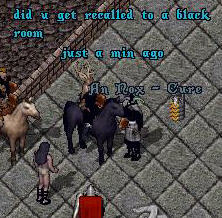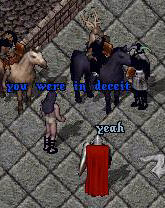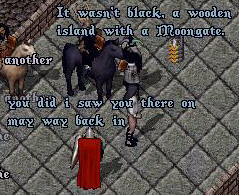 Now I realized what they were talking about. The naked guy is Sarun!
This wasn't a minute ago, it was more like 10-15 minutes ago.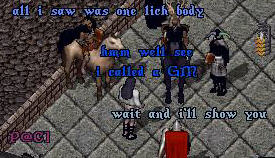 What a time to recall onto the bank.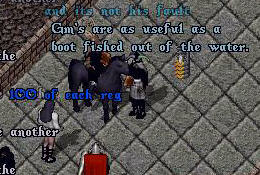 I'm sorry I didn't get the Valorite Suit, but I did recall earlier getting a bag
of a lich loaded with regs after that incident.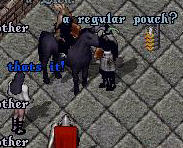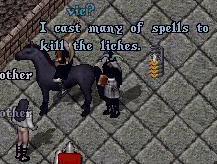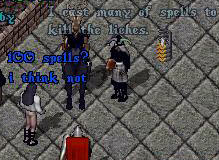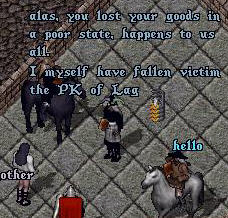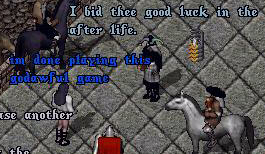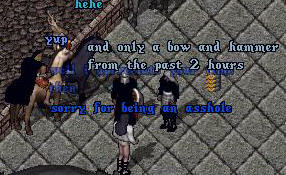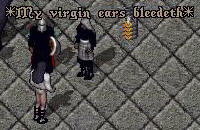 GM sent him a private message that he can't help him.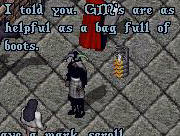 The plan was I would get the sandals first
and recall away, he wouldn't know what hit him.
but he didn't fall for it. DAMN!