There's a counselor on the loose, and he has a big caboose!, by Crazy Joe
---
I recall directly inside Destard to meet up with Carmyn.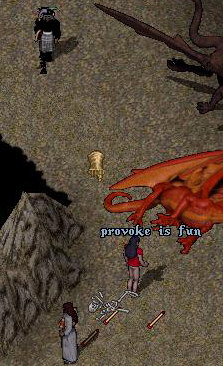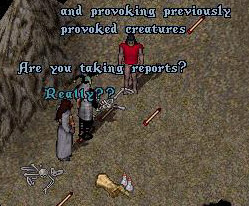 Wow. He already got reports and I just arrived.
Just my luck.

A new Trammel Threat? Not, "I'm paging a Counselor" but
"I am a counselor"?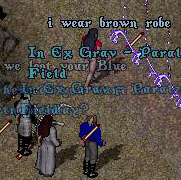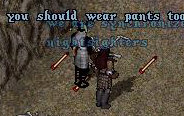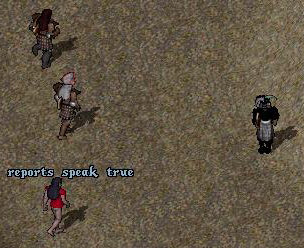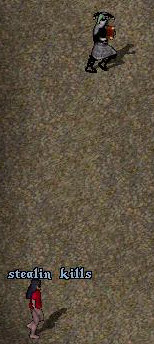 I stole your "G" there to bud.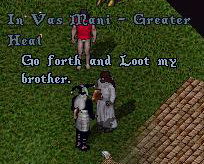 He had nothing else to say. Must be checking the Counselor Handbook
on whether ressing a fellow looter is a bannable offense.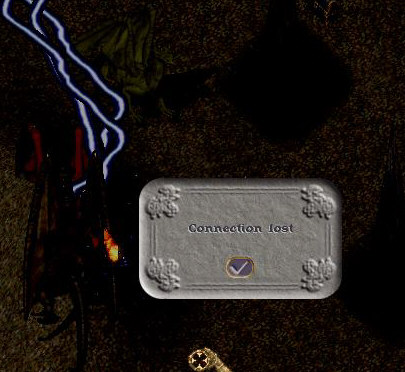 The Ultimate PK Strikes again!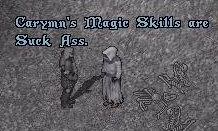 So do my spelling skills.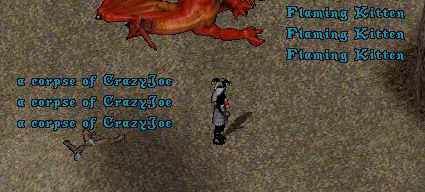 I got a half assed burial. Flaming Kitten (Carmyn) seems to have burrowed.
Well. we thought that was the end of our Counselor.
However, the next day on the LBSC Website was this Thread!