Newbie Bowling Night, S|S
---
Flaming Llama came up with a great guild event - Newbie Bowling. Basically, you get newbie players to be the pins while someone with a keg full of Greater Explosions tosses bottles one at a time. Simple as that.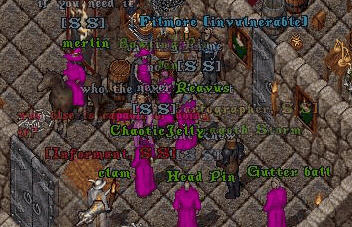 I'm busy tonight again, can't participate. But my mule is logged on, actually standing on that pouch in the top right - macroing off redness. I log in my thief-mage really quick who is logged out on the front steps.

Didn't have my UOsnapshot program on, doh! but I cast an Energy Vortex and auto-logged out to get my mule back to macroing. Took out a few of them pins I did!
Just to be safe, everyone was guilded for the event, and they went to Trammel so everyone can witness the event. They gate into Britian, then work their way to the Sewers, then to the graveyard when it's discovered that Purple Potions are not usable in town.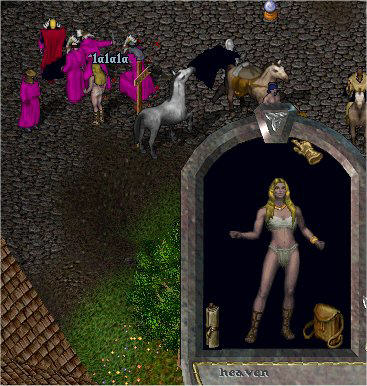 This picture alone freaks me out.....
So there they are, at the graveyard, the bowling begins.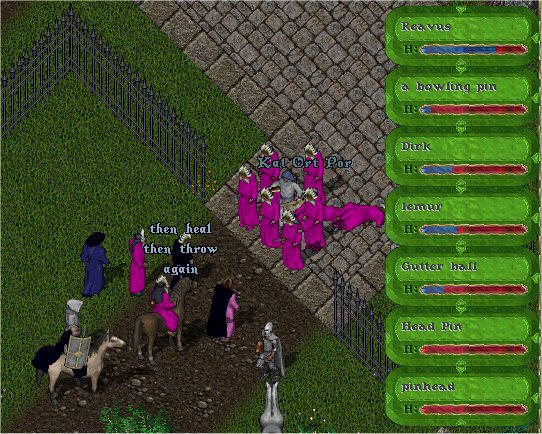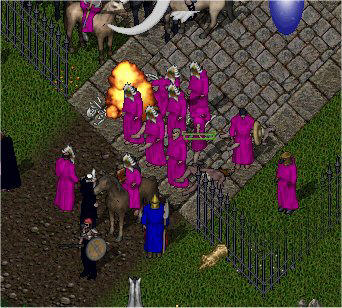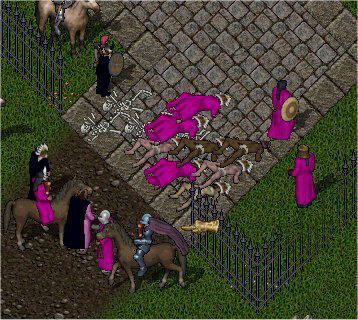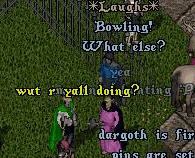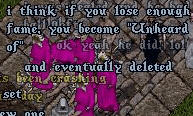 This goes on for awhile, and a crowd draws. Folks are jealous they can't join in the fun, so a Tamer decides to release a little critter in the crowd.