Yet another guy needs a Gate, by Crazy Joe
---
Rowan and I were hanging in Trammel for "God only knows what" when opportunity knocks...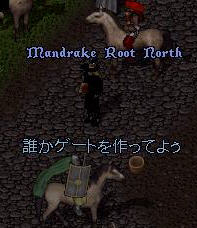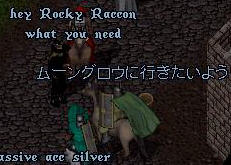 I don't know what he said, but I bet it was
"I need a gate the lame city of Cove"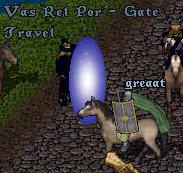 Wow, I understand him now!
"I think I'm turning Japanese I think I'm turning Japanese, I really think so!"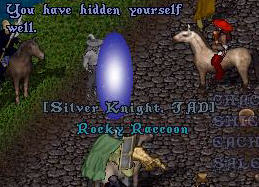 I hide to make him think I went on ahead.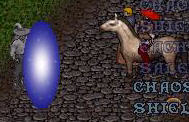 Too bad you can't dispel in Trammel.
Good Thing OSI limited how many times you
can jump through a moongate.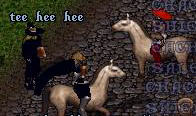 Ok. My catch-phrase laugh is really gay.
I need a knew one. "hehehe" is generic,
"keke" is Galad's, I need my own.
I used to type "WOO HOO!" and I
think I'll go back to it.